Versatile Solutions, a Premium Web Hosting Company, provides quality web hosting services on Linux and Windows platform. Our professional hosting solution ranges from shared Linux hosting, Windows hosting to Reseller hosting and VPS(Virtual Private Server) hosting to Dedicated Server hosting. Our web hosting solutions guarantee 99.99% server uptime and facilitate a web hosting environment that is completely protected from virus and E-mail spam.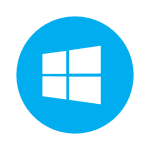 Windows web hosting comes with an entire suite of client side software and applications to enhance your web site's beauty and functionality. Window hosting will be accompanied by the backing of team of engineers who are continuously developing new and improved applications to make your internet presence more dynamic, interactive, seamless and secure.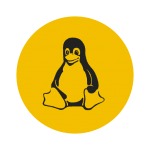 RedHat Linux Enterprise is known for its speed, reliability and security features that it offers for Linux hosting environment . Linux Hosting Solutions give you total account management using cPanel and Plesk Hosting Control Panel for Linux hosting. Red Hat™ Linux is the traditional web hosting platform that powers web sites on an extremely reliable and robust platform. Linux, a Unix-like operating system, works on almost every kind of computer.
Package Name

End User

Reseller

Windows

Linux

Unlimited Versatile


Best package for unlimited space and unlimited bandwidth

Reseller Versatile
Best package for person / company who wants to provide services to his clients
Dedicated Versatile
Initiate a project discussion with us